African Chapter Interim Board Announced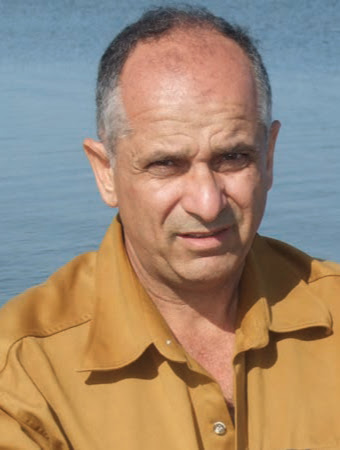 Interim President – Sherif Sadek
Dr. Sadek is currently the Founder and Executive Manager of the Egyptian Mariculture Company (Egymarine), a company based at Port-Said that produces shrimp in intensive systems. In addition, Dr. Sadek is also the Founder and General Manager of Aquaculture Consultant Office (ACO), a consulting firm in warmwater aquaculture and equipment supplies. During the 1980s, Dr. Sadek was a Research Assistant in the General Authority for Fish Resources Development (GAFRD) and the Ministry of Agriculture and Land Reclamation (MALR). He has written several publications on aquaculture in Arabic, English and French. He also currently holds senior board positions in prominent aquaculture and agriculture bodies in Egypt, including the Vice-president of the Egyptian Aquaculture Society (EgAS), Vice-president of the West Port-Said Aquaculture Cooperative" (WestPAC), board member of the Egyptian Agriculture Business Union, and other roles in agriculture and aquaculture organizations in Egypt. Dr. Sadek is also a long-term member of WAS from Africa.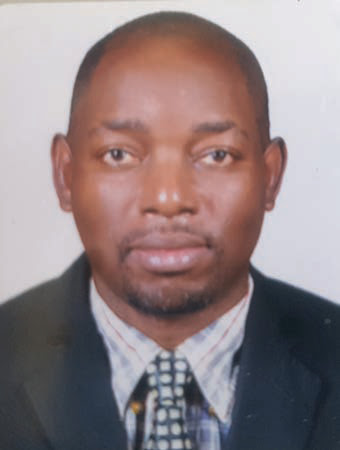 Interim President-elect – John K Walakira
John Walakira is a Senior Aquaculture Researcher at the National Fisheries Resources Research Institute (NARO) for over 15 years, specializing in basic and applied research in technical aspects of aquaculture production (e.g. fish health, fish nutrition, environment management, reducing post-harvest losses). Dr. Walakira has provided technical support to several international organizations, capacity building initiatives, dissemination of technologies, monitoring and evaluation of projects, resource mobilization and strategic planning through private-public linkages. Furthermore, he regularly offers advisory services to farmers and extension agents for them to increase sustainable fish productivity and competitiveness in the region. Dr Walakira joined WAS in 2003 and has been passionate and active in the Chapter's formation processes.
Interim Secretary – Zukiswa Nkhereanye
Ms. Zukiswa Nkhereanye currently works for the government of South Africa in the Department of Agriculture, Forestry and Fisheries (DAFF) as Deputy Director of Fisheries Intergovernmental and International Relations. At DAFF, her job is to facilitate, negotiate, research and coordinate South Africa's international engagements in fisheries and aquaculture. With her international relations and liaison background as well as being from the host country (South Africa), Ms. Nkhereanye was a key member of the African Chapter steering committee and was highly instrumental in the Chapter's formation processes.
Interim Treasurer – Flower Msuya
Dr. Flower Ezekiel Msuya, a Senior Researcher and Facilitator/Chairperson of the Zanzibar Seaweed Cluster Initiative (ZaSCI) in Tanzania, is a seaweed farming and innovation expert and has done several research projects on seaweed. She has also undertaken consultancies on seaweed farming, working with several international organizations and private companies. She has also conducted training programs on seaweed value-chains, thereby helping marginalized women improve their livelihoods through producing and selling seaweed products. She is an International Trainer in Innovation and Cluster Facilitation and a Council Member of the International Seaweed Association Council (ISAC). She is long-term member of WAS.
Secretariat – African Chapter Office – Blessing Mapfumo
Blessing Mapfumo is a Zimbabwean national currently based in South Africa. He is an International Fisheries and Aquaculture Advisor with over 15 years work experience, mostly in Sub-Saharan Africa. He has become a multidisciplinary technical expert but with special interest in fish trade and aquaculture development. Blessing is well connected to and has been instrumental in the formation of several networks and associations in fisheries and aquaculture in Africa. He values the development of such networks as an important resource for change, and for putting the continent on one page. Blessing is also Field Correspondent for the recently launched Aquaculture Africa Magazine. Blessing is expected to co-ordinate the day-to-day functions of the African Chapter Secretariat Office.
Announcement of the Official Formation of African Chapter of World Aquaculture Society
November 7, 2018
It is with great pleasure and excitement that we announce that on November 7, 2018, all requirements for formation of the African Chapter, WAS were completed and the WAS Board voted the African Chapter into official status. This result follows much hard work by many people and organizations after the African Chapter concept developed initial momentum during World Aquaculture 2017 in Cape Town, South Africa.
The African Chapter will quickly develop its official organization structure and begin to operate throughout the whole of the African continent. The initial operation will be guided by the interim Board of Directors:
The Interim Board President is Dr. Sherif Sadek from Egypt
Dr. John Walakira from Uganda is the Interim President Elect
Dr. Flower Msuya from Tanzania is the Interim Treasurer
Zukiswa Nkhereanye is the Interim Secretary.
Blessing Mapfumo is the AC Secretariat.
Khalid Salie, Fatima Samodien and Zukiswa Nkhereanye served on the AC Steering Committee and worked closely with many others to put together the bylaws and petition to form the Chapter.
A very import part of the future success of the African Chapter is the belief and support of Aller Aqua for the African Chapter. Aller Aqua has agreed to support the African Chapter, World Aquaculture Society (WAS) as a FOUNDING GOLD SPONSOR, thereby contributing to the activities of the Chapter and Society, and specifically to the development of its World Aquaculture activities in the African region for a period of 3 years. Aller Aqua will sponsor the Chapter activities as well as future workshops and meetings.
"It is important for us to continue to have a positive impact on aquaculture globally. Aquaculture is experiencing significant growth, particularly in Africa, and it is vital to support initiatives which help ensure that growth of aquaculture is facilitated all over Africa. This is done through research as well as sharing knowledge. Besides our own activities, we can help achieve this through our support of the WAS African Chapter and their efforts. I am pleased that WAS have chosen to focus on aquaculture in Africa and through the African Chapter recognize the large diversity on the continent. We experience it when meeting with customers from various African countries" Niels Lundgaard, Aller Aqua's Commercial Director for Africa explains.
The African Chapter has begun participating in other African aquaculture events and will begin planning workshops and meetings organized by the African Chapter. The African Chapter will do whatever it can to promote the growth of aquaculture in Africa!
Maria Celia Portella
President, World Aquaculture Society
For more information, contact Blessing Mapfumo africanchapter@was.org
AQUACULTURE IN AFRICA MEMBER OF WORLD AQUACULTURE SOCIETY AND THE AFRICAN CHAPTER OF WORLD AQUACULTURE SOCIETY IS PLEASED TO ANNOUNCE THE RESULTS OF THE ELECTION OF THE NEW BOARD OF THE AFRICAN CHAPTER OF THE WORLD AQUACULTURE SOCIETY
Admin . A septembre 4, 2019 Aquaculture Leave a comment 3,999 Views
Aquaculture in Africa member of world aquaculture society wishes all the elected members of the board of the African section of the World Aquaculture Society (WAS Africa), good luck and hopes that the African WAS board will contribute to the implementation of an action plan, which will promote and develop the aquaculture sector in the African continent.
Congratulations to the newly elected Board of the African Chapter of the World Aquaculture Society (WAS Africa)
The elected Board members are composed of the following members:
President: Sherif Sadek
President Elect: John Walakira
Secretary: Harrison Charo Karisa
Treasurer: Bernice Mclean
Regional Directors
Nevine Abou Shabana: North Africa Regional Director
Lanre Badmus: West Africa Regional Director
Nelly Isyagi: East Africa Regional Director
Francisca Delgado: Central Africa Regional Director
Alexander Shufa Kefi: Southern Africa Regional Director